PVC Chicken Coop Plans
The City Coop
Build it this weekend for less than $200 in materials.*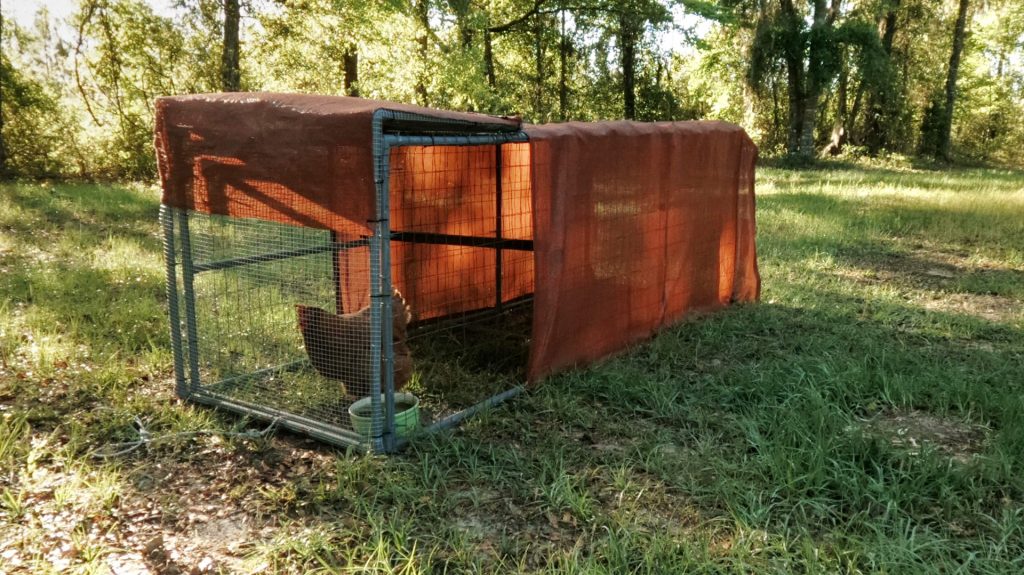 Video Tour
This is the perfect sized chicken coop for keeping 2 hens in your small yard or in the city.
I designed the City Coop to be super easy to build so beginners with no construction experience can finish it in a weekend. The main tools you use are scissors and glue! (they are special pipe cutting scissors)
What You Get
A how to video that shows you exactly how to build the City Coop step-by-step.
A PDF blueprint that has a shopping list and written step-by-step instructions with photos of each step.
An eBook copy of Becky's Guide To Raising Backyard Chickens so you can have the know how to get fresh eggs from your chickens all year.
Why should I build the City Coop instead of buying a coop from the store?
The chicken coops you buy at the store are really expensive and you still have to put it together yourself. Building the City Coop is easier than assembling one of those store bought coops. Plus you'll save a lot of money, as of today all the materials to build the City Coop should cost you less than $200. (Less than $200 is an estimate based off what I payed at my local stores, your cost for materials could be different.)
Buy Now
How To Video and Blueprints and Becky's Guide To Raising Backyard Chickens eBook
Get All Three Now For Only $29

Refund Policy
I'm so sure you're going to love your City Coop plans and video that you can email me anytime and I'll give you a full refund no questions asked.
*As of early 2020 it cost me less than $200 to buy the materials to build a City Coop, your cost of materials could be more.